Log In to PG&E
Updated 11 March 2019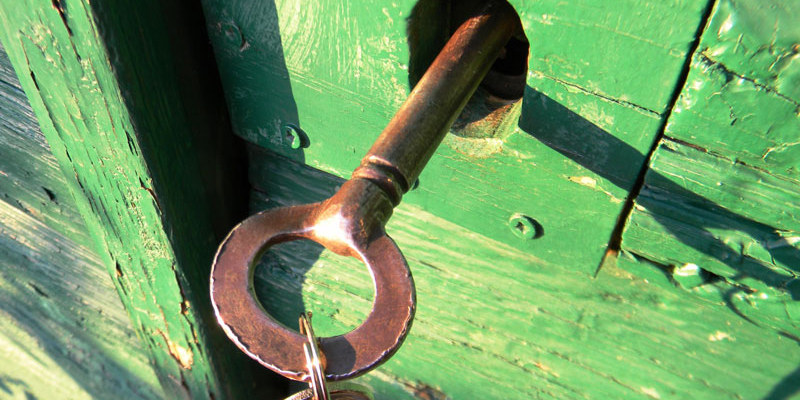 While you can get lots of good information about energy efficient products and services at pge.com, the only way to access information about your own residential or business use is at PG&E's My Energy portal. You can manage your account, compare rate options, and most importantly (in our humble opinion), share your meter data with !
To get to My Energy, start at PG&E's home page. You'll see a "SIGN IN" box similar to the one shown below on the left. If you already have an account, just enter your user name and password. If you don't have an account, you can still view limited information about your account by clicking the "VISITOR" button. This will take you to a page like the one shown below on the right.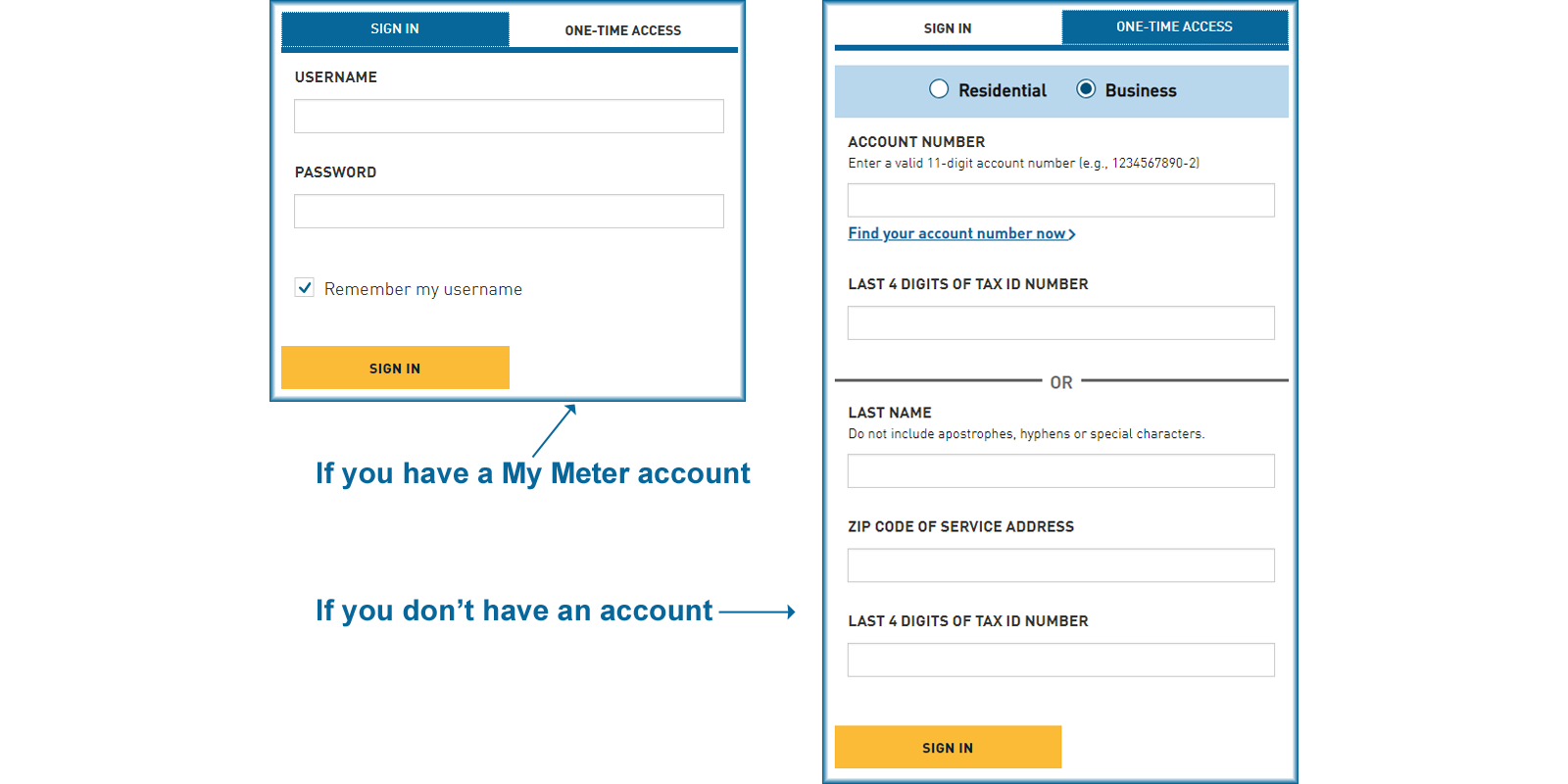 The "one-time access" for visitors requires you to enter your 11 digit PG&E account number and the last 4 digits of your tax ID (or social security number for residential accounts). You need this same information to create a My Energy account, so we recommend creating an account. Then you can access the full suite of services and information.
When you sign in (not as a visitor), you'll see the My Energy home page. The right half of the page looks like this: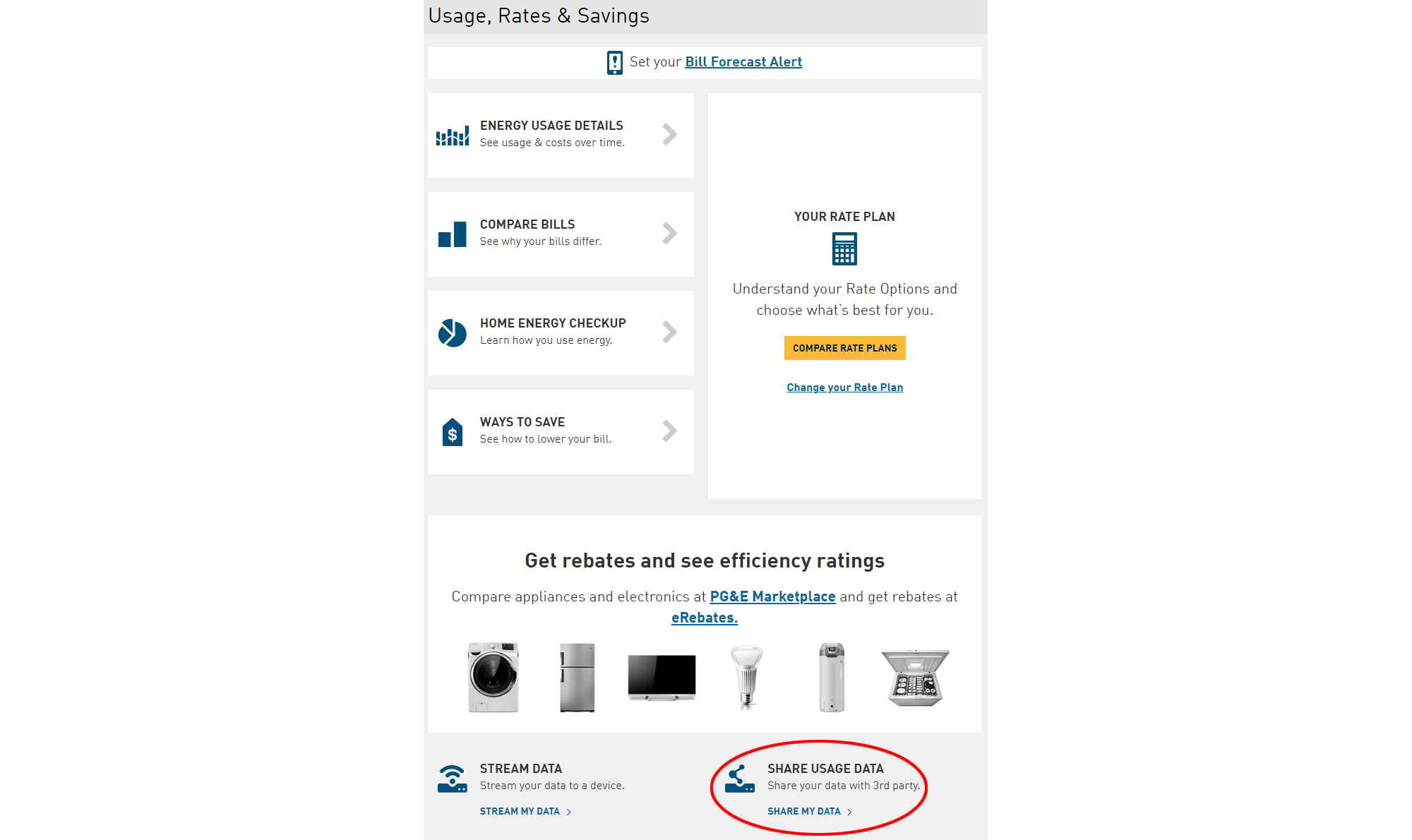 Note the circled "SHARE USAGE DATA" in the bottom right corner. This is where you authorize access to your meter data. But an even easier way is to tap the green "Claim my energy profile" button.
Here you can start your free 30 day trial. You'll receive a personalized energy profile, targeted savings recommendations, and alerts when spots any unusual energy use. See exactly what information PG&E will share with us here.